Title:
Unspeakable
Author:
Abbie Rushton
Published:
2015
Publisher:
Atom
A brief synopsis; (Via Goodreads)
Megan doesn't speak. She hasn't spoken in months.





Pushing away the people she cares about is just a small price to pay. Because there are things locked inside Megan's head - things that are screaming to be heard - that she cannot, must not, let out.





Then Jasmine starts at school: bubbly, beautiful, talkative Jasmine. And for reasons Megan can't quite understand, life starts to look a bit brighter.





Megan would love to speak again, and it seems like Jasmine might be the answer. But if she finds her voice, will she lose everything else?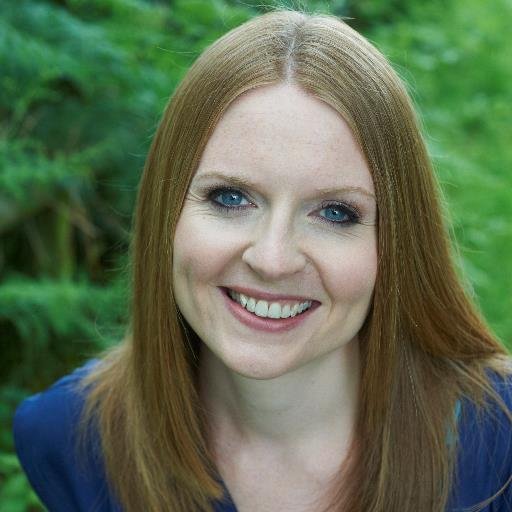 Abbie Rushton grew up in a small village near Newmarket, Suffolk. She has a degree in English Literature and Creative Writing from the University of East Anglia, and is an editor at a leading educational publisher.
Whilst working as a part-time bookseller during her studies, Abbie rediscovered a love of children's and young adult books. In 2010, she was a winner of Undiscovered Voices, a writing competition run by the Society of Children's Book Writers and Illustrators.
Abbie lives near Newbury, Berkshire. She is a keen traveller and is never happier than when she is planning her next adventure.
There is something very naive about the way that this book is written. Perhaps it's because of the fact that it's Rushton's YA debut, or the fact that Megan, our protagonist, for the majority of the book, is at the precarious age I was exactly one year ago from now: 16, Year 11, facing GCSE's and a scary future at Sixth Form.
That was one thing I thoroughly enjoyed, I must admit; British lingo. It sounds silly, but I find it so refreshing- and so much easier to connect with. I'm not placed in some foreign school where I don't understand the system and whatnot; I know exactly what's going on and how important it is.
What attracted me to this book was the fact that Megan is a mute. The concept of muteness is something I'm quite fascinated by, from the causes to the execution of it. How can someone stay silent, with so many thoughts festering up inside of them? This book, I felt, was an excellent portrayal of it; from how Megan reacted, to the interspersed voice inside her head, to her actions when it finally all came crumbling down.
The mystery aspects of this book was beautiful. I was fully immersed in the story telling, assuming things and being completely wrong- I loved it.
What completely blew me away was the LGBT aspect of this book. I totally wasn't expecting it, but when it happened, I was so excited! It was quite sudden, and then very persistent- but not in a way that is forced upon the reader. It was enjoyable to see Megan go through her journey of self discovery.
The characterisation of all of the characters is very real, and very true- I'm confident in this, as I felt it reflected many of the people I still see and hear around my own school.
Star Rating:
4/5
"She was the kind of person who'd wear Christmas socks in August." - This quote speaks to me on a spiritual level. I am that person.